Recognizing a rapid decline in public access to small vessels, we founded the Urban Public Waterfront Association (UPWA.org,), a nonprofit organization dedicated to to helping connect people with the maritime environment by creating attractive water-centric programs and inspiring the development of municipal dock infrastructure. UPWA will manages a number of the various philanthropic programs originated at Cedar Wave.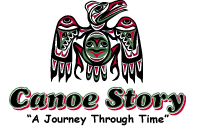 Canoe Story is being developed to support our initiative to share the Puget Sound region's oldest maritime heritage. For thousands of years, the graceful lines of cedar-carved canoes were the only vessels to ply the waters of Puget Sound. The ancient tales live on through tribal elders. Their unique perspective of the world and concern for conservation and human understanding will soon be shared through an experiential adventure program for small groups.

There is an ongoing need here in the northwest as well as other parts of the Country for experienced part time charter boat operators. Small independent charter businesses add vitality and vibrance to port cities by offering alternatives to large-scale tour operators. Our goal is to develop a member based organization that facilitates the efficient collaboration between skippers and operators.

Adventure Incentives is about providing experience rewards and gifts that matter. Corporate consciousness is awakening around the world. We provide ways that incentivize and reward star performers while making the world a better place. We make it possible for the corporate world to do small things that have big impact. We strive to connect recipients with delightful, unique and exhilarating personal experiences that touch nature, heritage and culture while helping to preserve the things that are important to humanity.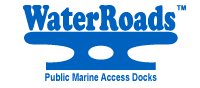 WaterRoads is a free online open source database that lets boaters find public places where they can make shoreside connections. The purpose of the system is to provide a comprehensive planning tool for commercial and recreational boaters who need access to the public. The system provides information on each landing site including water depth, location, regulatory information and local shoreside amenities.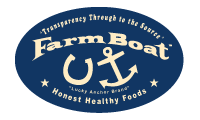 FarmBoat Foods is a specialty food company providing a line of pantry products that compliment cooking with fresh produce and meats. The company is being set up to contribute its profits to supporting the efforts of the Urban Public Waterfront Association to improve public connections to the sea.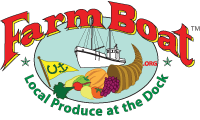 FarmBoat was started by Cedar Wave as a way to give historic working vessels continued purpose while sharing maritime heritage and connecting local farms by water like it was done a century ago. Through our floating markets and food education efforts, we are working to broaden the reach of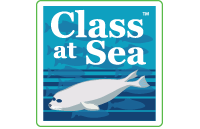 Over the years, the shorelines have become less accessible to young families as real estate prices have risen. Consequently, a much smaller percentage of young people today have direct experience and appreciation of the sea. Class At Sea is a program that helps educators to cost effectively conduct field trips on certified charter vessels. The program is run by an experienced group of people who have worked in science and education for a number of years. Cedar Wave initiated the concept for the program as a way to help build charter activity for an associate.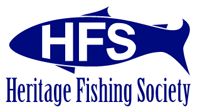 The Heritage Fishing Society is being developed to provide advocacy for keeping traditional fishing techniques alive. Cedar Wave is working to create opportunities to demonstrate the use on heritage fishing vessels.

The Salmon Education Center is under development as a program to teach all aspects of salmon from culinary, history and environment. Salmon is perhaps one of the most important foods on earth. We hope to raise awareness about the health benefits, sustainability and heritage behind this unique species of fish. We are working with a long-time commercial fisherman who has extensive experience in developing salmon fisheries in Washington and Alaska.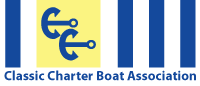 The Classic Charter Boat Association is being developed to make it easier for people to find classic charter vessel experiences around the world. The web site will serve as a portal for classic yacht charter businesses and maritime heritage organizations who regularly make their vessels available for private excursions and events.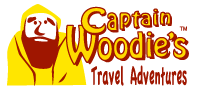 Captain Woodie is a chain-saw carved old wooden fisherman that stars in a mini travelog podcast series visiting and promoting water-centric communities around the Salish Sea.

Puget Sound Magazine is an online travel news and information center covering the water-centric communities from Olympia Washington to Campbell River, BC. Cedar Wave founded the publication in 2006 to develop a needed media channel for capturing the interests of potential visitors. Puget Sound Magazine is now under Salish Sea Tourism & Economic Development Association.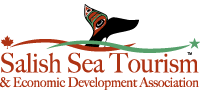 The tern Salish Sea began to be used in 2010 on navigation charts to represent the inland body of water between Washington and British Columbia. This collective unity between the similar communities along it's shore offers an opportunity to position the region as a singular world class travel destination.

Experience the Sea is soon to be a catalog of maritime experience based activities offered by a group of associate members with a common goal--to get more people out on the sea. As a campaign, Experience the Sea will hopefully deliver a clear and concise message that will inspire a broad range of interest in maritime activities. Dozens of independent organizations are invited collaborate.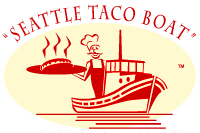 As part of our work to create an attractive fusion of food and maritime heritage, the Sea Lion is being prepared to operate as a floating taco stand that will operate at various docks around Puget Sound during festivals and events--fish tacos of course!

The Seattle Fun Boat web site was created by Cedar Wave to attract the fun-loving wild party crowds. We recognize that some people just want to get out on the water and play.
The Seattle Wedding Boat web site is being developed by Cedar Wave to provide alternative wedding venues for small groups desiring intimate accommodations on classic vessels.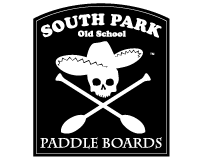 Introducing youth to the sea through boat building can be a rewarding experience. Traditional paddle boards can be built and made ready to use with little materials and time. Kids will learn the basic aspects of boat building while creating something that they can enjoy. Our plan is to locate a facility at the South Park neighborhood along the Duwamish River.